A very warm welcome to our 2017-18 season, brought to you with the sponsorship of Killik & Co. Their generous financial and practical support enables KCMS to prosper and showcase some of our finest talent. Six of the seven concerts will, as usual, be held in the wonderful setting of the recital hall at Leighton House, an architectural and artistic gem that lies just a stone's throw from Kensington High Street. The opening concert and AGM will be held at St George's Church, Aubrey Walk, W8.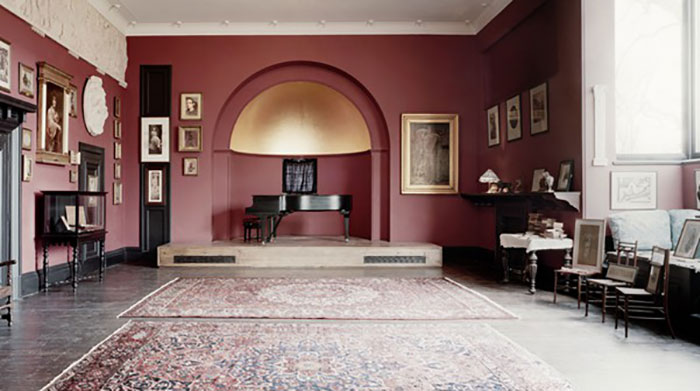 We are delighted to welcome 4 Girls 4 Harps to open our 2017-18 season. This unique musical outfit has been dazzling audiences since 2000, but this is their first concert for KCMS. We continue in November with a recital by Making Music ACYA prize-winner Júlia Pusker, a stunning young Hungarian violinist.
We usher in the new year in 2018 with the Amalie Trio. Three of the finest young Scottish musicians, the trio have programmed an intriguing blend of well-known repertoire and lesser-known gems, including a selection of beautiful Scottish songs. Bassoonist and YCAT artist Amy Harman joins us in February: she and her pianist Tom Poster are regulars with the famed Aurora Orchestra and this will be an evening not to miss.
Charlotte Ashton was recently appointed principal flautist of the BBC SSO and is also a sought-after recitalist and Countess of Munster award winner. She will be accompanied at the piano by William Vann, who is also KCMS Co-Chairman, in our March recital. In April, we are excited that Martin James Bartlett, 2014 BBC Young Musician of the Year winner, will make his KCMS début with a compelling programme from some of the great piano composers.
We round off the season with one of the finest new ensembles on the London scene. The Barbican String Quartet are all still students at the Guildhall School of Music and Drama but they have been making quite a reputation for themselves with stunning performances across the capital, including at Wigmore Hall in early 2017. We are hugely looking forward to this enticing selection of music for 2017-18, and we hope you will join us!